Cyclism
serenity
acceptance
courage
The Trailer
The story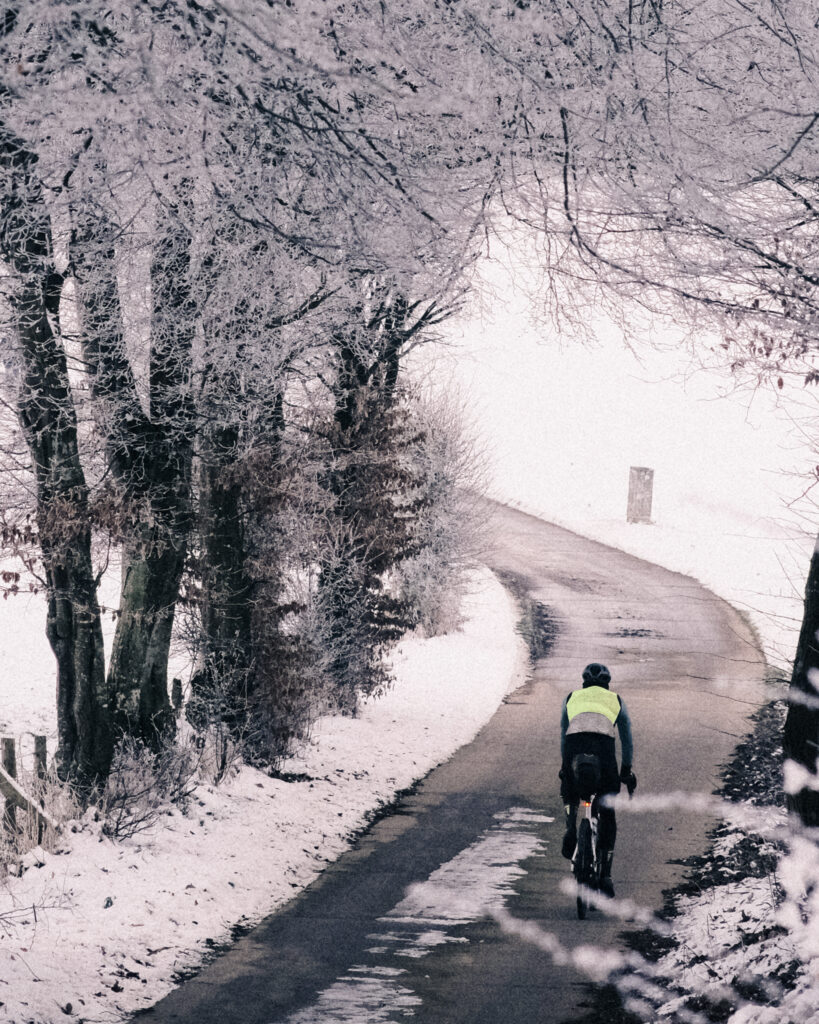 "When life gives you lemons, make lemonade"; a catchy phrase, which you hear quite often. But nobody ever tells you about the process of making that lemonade. Nor do they tell you why making that metaphorical lemonade can also enrich your life compared to just owning tons of nasty lemons. I dreamed big. The world was at my feet. Until it wasn't anymore. I'm Nol van Loon, a Fat Pigeon, and this is my story.
Were it the life lessons during my mom's last months when I was 16 years old? Or were it the tools I received in rehab at the age of 17? Maybe it was the positive mindset I learned, needed for the multiple brain surgeries at 18.
Anyways, all lessons add up and drop by drop I managed to make enough lemonade to live life to the fullest. Who would have thought that 'that seemingly messed up kid' ended up riding 1200 kilometres straight, at minus two degrees Celsius, along all Northern Spring classics?
1.288 km | 4 days | 13.915 m+ | -2 °C | 38.000 kCal
In rehab I learned about the mental and physical strength you can get from believing in a higher power. I found serenity, acceptance and courage in cyclism. Cyclism became my religion. It's what keeps me on track, what gives me a reason to live, and what makes me rise above and beyond myself.
To prove this to myself, and to share the power of Cyclism, I took on the challenge to ride an ultra called 'Classics Story, The Northern Way'. From the Omloop to Liege and everything in between.
Over the course of this Spring Classics season we'll take you through my experience and how serenity, acceptance and courage helped me through this mental challenge.
Expect: snow, Roubaix by night, extreme low's and unexpected highs.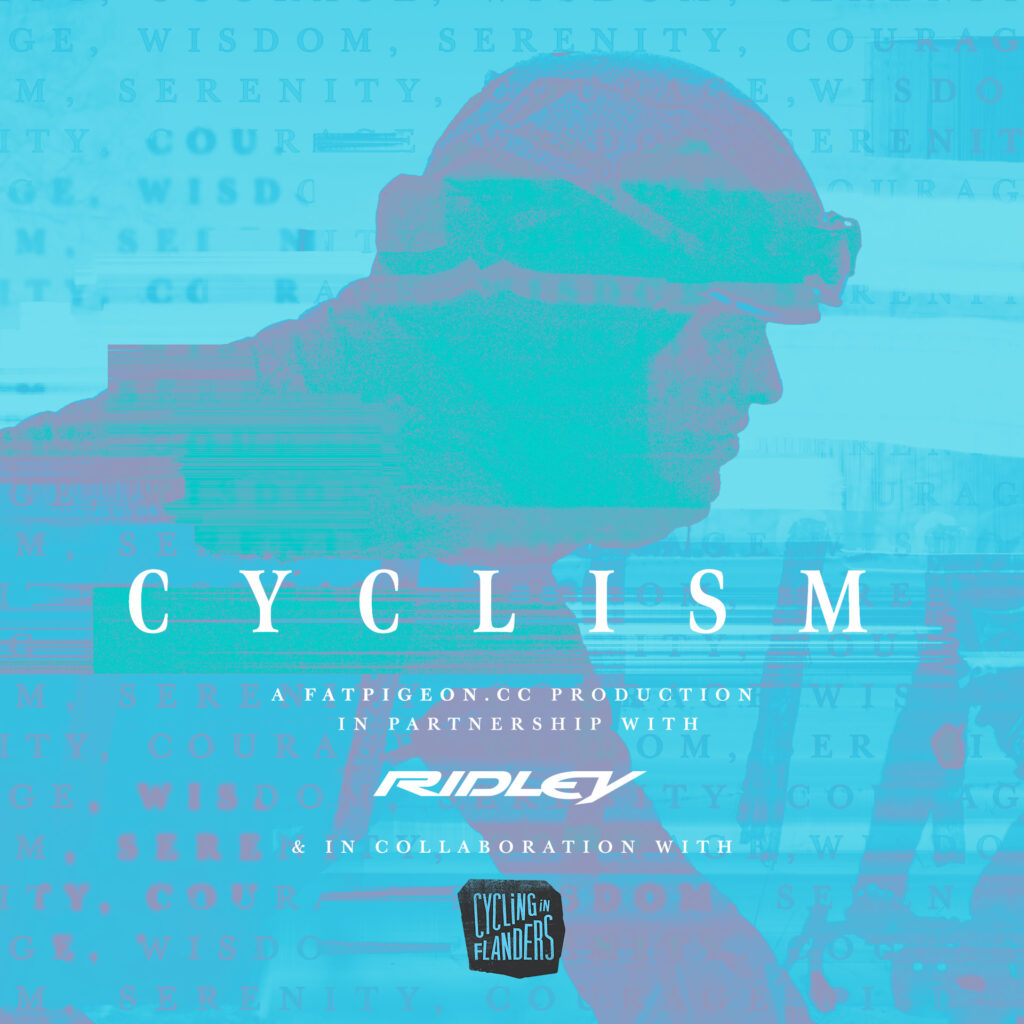 Let Cyclism inspire you to go out there and be the best version of yourself.

Nol van Loon, Fatpigeon.cc
The mission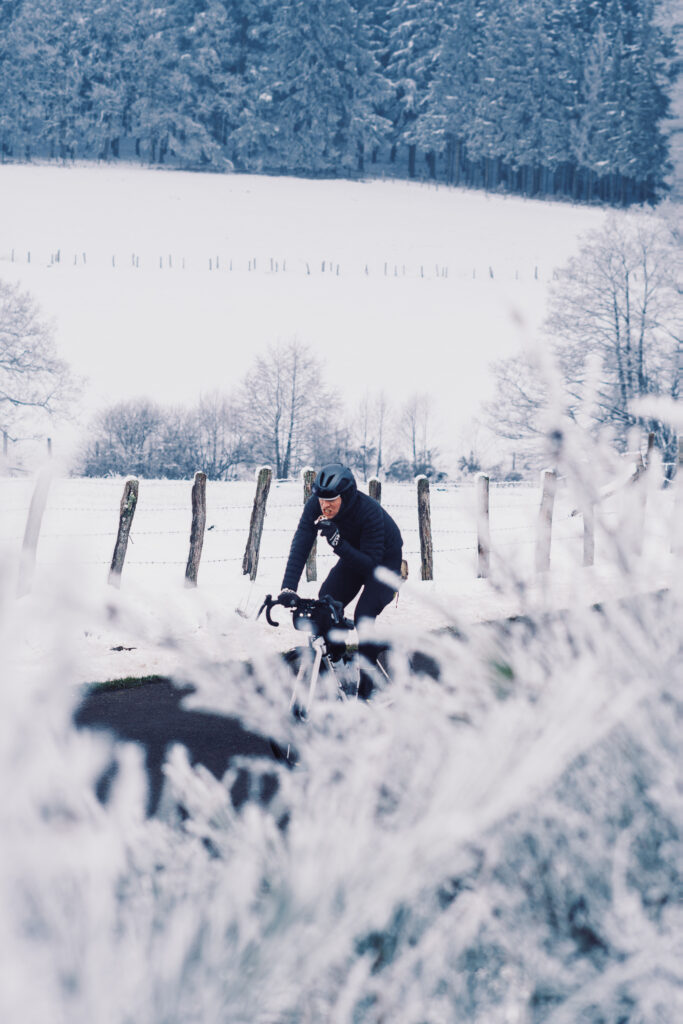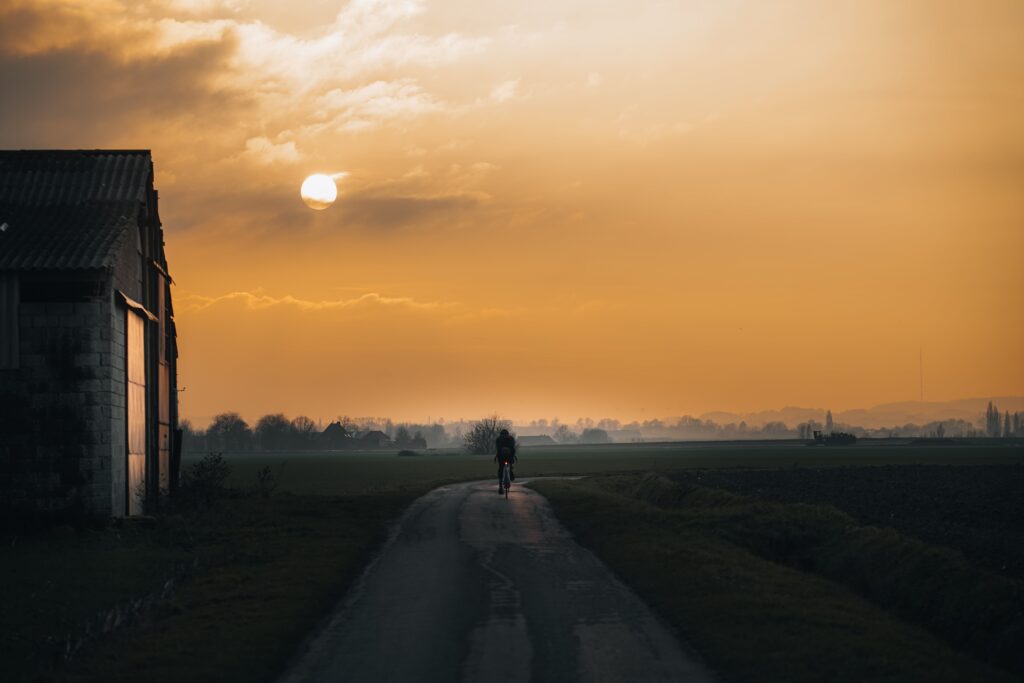 All the bergs, all the cobbles, all the Northern Classics, in deep winter. This route was a beast!

Nol van Loon, Fatpigeon.cc
The Route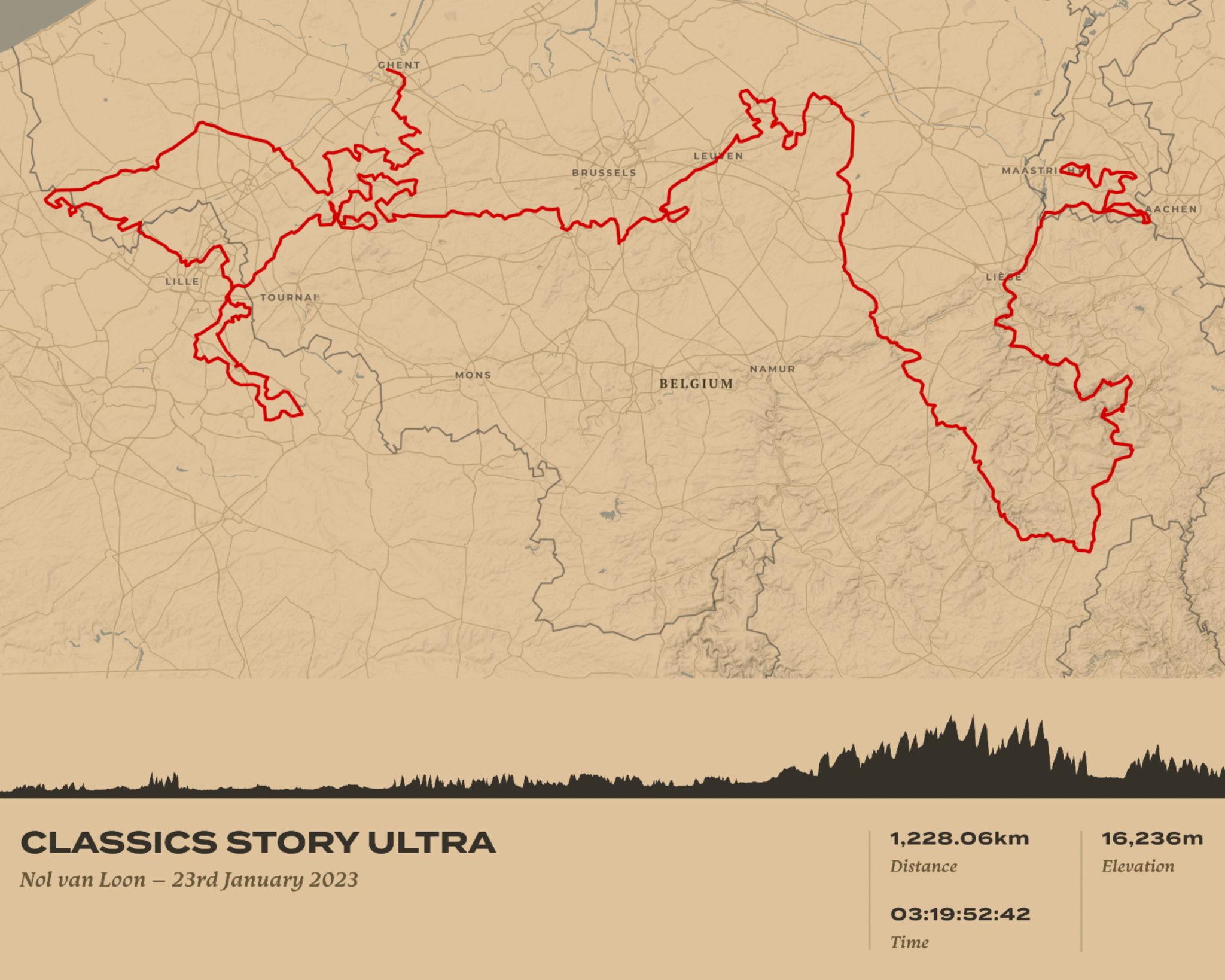 The why, how, what
Why serenity, acceptance, courage?
When can I watch the Cyclism documentary?
What can you expect from Cyclism?
The #1 lesson of Cyclism?
Why is Cyclism in partnership with Ridley?
Why is Cyclism in collaboration with Cycling in Flanders?
Interested in more Cyclism?